Content has become the most critical asset to your company! Not only content but quality content!
Businesses that understand the importance of fine-tuned content know it is imperative to create a personal bond with their target audiences while driving organic traffic to the website. Engaging content promotes your products and services and simultaneously helps your company's growth. Your audience recognizes your brand just by viewing the content. It gives you command over your industry! 
Therefore entrepreneurs and marketers seek help from content writing agency in Delhi to expand their reach with original content.
With that said, here are the top 8 content writing companies in Delhi that are trained to meet your content needs to the fullest.
Top Content Writing Agencies In Delhi

Before employing any agency as the best content writing company in Delhi, you must understand the company's quality of services and its process of developing content. Then only you will have a clear picture of whether the company is worth your trust and money. Let's get into the names:
1. Content Euphoria

When discussing the best content writing company in Delhi, Content Euphoria is the first name that comes to mind. Content Euphoria ranks among the leading companies imparting premium content writing services in India and abroad. Founded by Mr SunDeep Mehra, Content Euphoria has a long history. Mr Mehra, an electrical and electronics engineer, started this agency to provide academic content services. Soon, his reputation amplified, and he became one of the most eminent writers in India and the best SOP writer in the world. What started as a passion soon became his profession, and now he is an engineer cum entrepreneur. 
Content Euphoria team can help your business create an identity among your target audiences – just with their content. Their writing begins after thoroughly understanding your business requirements, target audiences and your competitors' content. After this comprehensive research, they create original content from scratch that outdoes your competitors and ranks your business among the top. High-quality writing, positive feedback, and on-time distribution have earned them the prestige as one of the best services of their kind.
This content writing company in Delhi houses a bunch of freelancers and in-house writers from all over the world – each one is an expert in their domain. They always keep their writers on their toes with a dedicated, dynamic learning atmosphere. Every piece of content they produce is curated manually, incorporated with the brand's tonality that speaks to your audiences. They don't rely upon or believe in AI tools for curating content. 
Few content writing services offered by Content Euphoria:
Website Content Writing Services

SEO Content Writing Services 

Blog Writing Services

Landing Pages Services

Ghost Writing Services 

Creative Writing Services

Copywriting Services 

Product Description and 200+ premium writing services
Academic content services offered by Content Euphoria:
SOP Writing Services 

Service for Writing Visa SOPs

Refusal Visa SOP 

Personal Statement

Letter of Motivation (LOM) 

Letter of Recommendation (LOR)

College Essays

Dissertation & Research Paper Writing 

Resume Writing Services

Executive Resume & Cover Letters

Linkedin Optimization and 300+ other services
They have served over 10,000 clients and written over 8,000 accomplishments in just a few years of experience. Unacademy, Santech, Insurance 360, Absoft, Chegg, Adani Enterprises, and others are among their long list of satisfied customers. 
Content Euphoria thoroughly processes each piece of content with utmost scrutiny, and its fact-checking steps eliminate all chances of inconsistencies, gaps, or plagiarism. It's magical to believe how the use of the right words can create a wonderful picture of your brand in your customers' minds. And when the same words are used without any strategy, it can hamper your brand image to no limits.  
The content Euphoria team is here to listen to you, to respond to all of your queries, no matter how insignificant, and to never quit on your concepts. They want to restore the personal touch in an otherwise overhyped world of auto mode – with engaging content. They have an incredible imagination that allows them to work with words around your fantasy. They are hopeful but not idealistic.
2.  Web Gross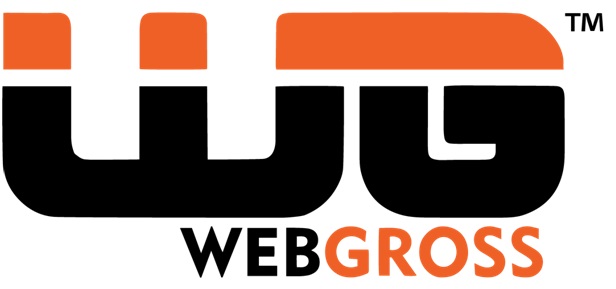 Web Gross is another fine content writing agency in Delhi that provides a wide range of content services to its clients. Though they started their agency providing only content writing services, now their business is expanded to website design and development, graphic design, SEO, and social media marketing. If you wish to advertise your business, Web Gross can also help you with its marketing strategy. 
Blog writing, ghostwriting, catalog writing, ebook writing, affiliate content, product descriptions, copywriting, and academy writing are some of their content writing services. Its vision is to create a company that can deliver tangible results to its clients, vendors, and employees. Client satisfaction has always been their main priority, and the Web Gross team strives to deliver the best customer satisfaction possible through their content and digital marketing solutions.
3. Writers4you

If a company wants content for their business advertising and promotion, Writers4you is the best place to start. They assure to boost your company's rank and ROI by offering a crisp, engaging and optimized content writing service. Their services include emails, newsletters, project descriptions, niche-focused content, website writing, and ebooks and white papers.
Writers4You team concentrates on creating high-quality content that is comprehensible and understandable to the intended audience. They also fulfil the requirements of search engines by curating SEO-optimized relevant content. Their mission is to keep serving their clients and help them establish a brand in the marketplace. 
Thanks to their team of expert writers, they have placed themselves as one of the top 5 branding companies in India that can promote any business with insightful strategies.
4.  Payperco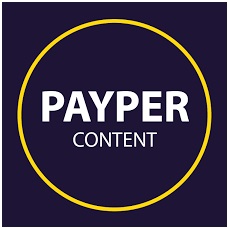 Payperco is one of the top content writing companies in Delhi. Their founders are exceptional at comprehending the content needs of their clients and are committed to making themselves available to their clients 24 hours a day, seven days a week.
Whether long-form, short-form, scripted, editorials, digital, product descriptions, script writing, case study content, brochure content, website content, blogs, and SEO articles – Paperco writers can do it all. 
5.  Apna Writer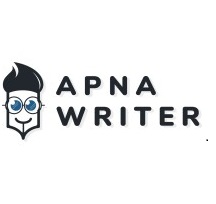 The fifth top content writing agency in Delhi making it to our list is Apna Writers. Their writers create content with the business mission and target audience in mind. Blog posts, website content, technical writing, copywriting, product descriptions, whitepapers, press releases, ebook writing, and email writing are some of the content writing services offered by Apna Writer. 
Ranking among the best content writing agency in Delhi, Apna writers guarantee well-researched, customized, plagiarism-free, SEO-optimized content. The main goal of Apna writers is to provide valuable information to the reader while keeping the content tone engaging – that motivates the readers to take action.
Their ability to research and develop content while keeping current SEO tricks and strategies in mind is laudable. Throughout the process, the team is appreciative, promptly follows up on all issues, and is exceptional with their approach. 
6. Italics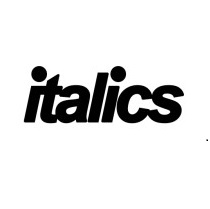 Italics is dedicated to developing engaging content and strategies for a wide client base. They provide SEO writing, article writing, blog writing, technical writing, content editing, copywriting, and website content writing, among other content writing services.
The italics team has a particular approach to creating quality content. Before curating any piece of content, the team comprehends each business's objectives and goals – and then goes on to make content that aligns with their client's goals and the target audiences.  
They also provide digital marketing services, and with the assistance of effective SEO, Italics brands many major corporations around the world.
7.  E Writing Champs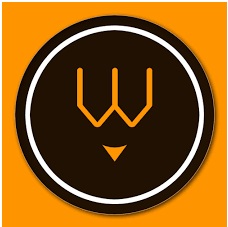 E-writing Champs is among India's fastest-growing content-writing network operators. They have helped many people with their content requirements and will continue to impart their quality services. 
E Writing Champs provide customized and engaging content that tempts readers while meeting all your business prerequisites. E-Writing champs offer a wide range of writing services, including blog writing, website writing, and advertising copywriting, to name a few. They also assist in business growth with their letter writing, email writing, and business plan writing services that assist with workload reduction and concentrate on block implementation. 
Admission essays, resume and CV writing, thesis writing, and assignment writing services are also some of their services. 
8. Content Holic

Out of many content writing agencies in Delhi, Contentholic is an innovator in the writing industry, providing content writing services since 2011. The company has seen significant growth in the sector over the years and has since focused on academic writing services. Contentholic was India's first writing agency to offer SOP services.  
This team is dedicated to providing the best quality academic writing services in India and around the world. Based in New Delhi, the company has offices in several cities throughout India and abroad. With no bad comments and millions of satisfied clients, they have retained their reputation as India's best professional writing company. What began as a small content writing firm has grown into a full-service literary development agency that serves hundreds of Indian and international clients each week. Though they believe they can create and manage any kind of content, we have listed their primary services below.
SOP writing services, Visa SOP writing services, LOR writing services, visa refusal SOP, letter of motivation, admission essays, resume writing services, personal statement writing, and many more.
Conclusion
We have handpicked the best content writing companies in Delhi who are always available to meet your content needs – whether academic or marketing. Businesses or individuals who don't understand the importance of quality are simply missing out on amazing business opportunities. 
Entrust your content worries to the best content writing agency in Delhi while you concentrate on developing other areas of your business.
Frequently Asked Questions:
What does a content writing company do?
Imagine you are a shopkeeper, and someone walks into your shop. How will you convince the buyer to purchase your product? Now imagine the same scenario happening online. Plenty of shopkeepers sell similar products – but to stand out, you have to convince them that your services are the best. 
 Compared to the physical world, you will have much less time to convince your buyer in the digital world. Here your voice for business is quality content that will inform your visitors about your business, keep them engaged and drive leads into sales.
In short, a content writing company aims to bridge the gap between business and readers with comprehensive, detailed, error-free content that communicates business ideas and solutions. These companies specialize in creating digital content such as blog posts, social media posts, reel copies, and articles to help businesses build their brand and engage with their audience while driving traffic to their website.
What are the essential skills of a content writer?
 A content writer is a magician who can weave words to cast a spell on their audience. They are the voice of businesses and must be adaptable to change the tone according to their target audience. To excel as a content writer, you must possess a silver tongue for writing compelling and captivating text.
Apart from the drive and passion for writing, other essential skills for this spellbinding profession include:
A spell book of

research and analytical skills

to gather information and turn it into an enchanting read

Grammatical incantations

to ensure the text is grammatically correct and flows like a river of honey

The knack of being abreast with

future content marketing trends and SEO optimization

Understanding the pulse of the audience, thereby

developing a connection with the readers

on a deeper level

A gift of

communicating and collaborating

with their team to create magic together

The ability to

bend and shape

their writing to suit the needs of each project

Timeline sensitivity

– as every content must be able to cast its spell before the stroke of the clock. In simple words, abiding by the deadline
The knowledge of multimedia creation is like a sorcerer who conjures images and videos to supplement their text.
Which field is best for content writing?
The best field for content writing highly depends on your interests, skills, and career goals. For instance, if you have a passion for digital marketing and enjoy creating content that helps businesses build their brand and engage with their audience, then the digital marketing domain is an excellent fit for you.
In short, the best field for content writing is the one where your passion lies. 
What is the future of content writing?
Today the world is confined online. People can find the answers to their questions online, with just a tap – and they don't want to waste their time reading a newspaper at length to find the solution for the same. This proves: the future of content writing is promising and exciting, as the demand for high-quality written content is expected to increase with the growth of digital communication and online media.
In the coming years, content writing is expected to become more data-driven. Technological advancements and AI-powered tools will continue to play a significant role in automating certain content creation and optimization aspects. However, the element of emotions, evocativeness, and elegance that human writers bring to content pieces will always retain their importance.
 In summary, even in the future, the need for human writers will continue to be high as content writers bring unique creativity, storytelling skills, and empathy to the table. 
What type of writing is most in demand?
The writing market is vast and diverse. There is never a full-stop in demand for well-written, informative, and concise content. 
 As the world continues to rely more on digital communication and online media, digital content, including articles, social media posts, SEO blog posts, and product descriptions, is in high demand. On the other hand, technical writing, including user manuals, white papers, easy-to-use guides, and other forms of technical communication, is also in demand as companies aim to communicate complex information with simpler, easily digestible content. 
 Emails, brochures, and social media copies are in demand too!