Looking for the best visa SOP writing counsellor for Canada or Australia?
Want to weave your story, your goals, and your passion into a narrative that convinces visa officers? Congratulations! You are at the right place!
Beyond a doubt, the best visa SOP writing counsellor for Canada and Australia in India and the world is Sundeep Mehra and Content Euphoria.
Your story. Your journey. Your vision. Their pen (and expertise!)
But before we introduce you to the best visa SOP writing services for Canada visa SOP and Australia visa SOP in India or the world, there are some aspects you need to be aware of as a student seeking your visa SOP.
What is a Visa Statement of Purpose?
A Visa Statement of Purpose is a document that introduces you to the visa officers and showcases your intent, aspirations, and eligibility to enter the country for educational purposes.
Imagine the Visa SOP as your personal story—a captivating account of who you are, what you have done, what you aim to achieve through your academic pursuits, and why you are a deserving candidate for visa approval. It serves as a bridge of communication between you and the immigration authorities.
Importance of a Visa Statement of Purpose
Consider this- Of late, the visa rejection rate for Indians applying for a Canada visa has been around 50%. Similarly, the rejection rate for Australian visas has been very high, averaging about 50%.
A major factor for rejection- an underwhelming SOP!
Is that even a risk worth taking?
A professionally written visa SOP for an Australian visa and SOP for Canada visa-
·   Introduces you uniquely to immigration officials.
·  Conveys your genuine interest in the program and institution.
·  Showcases your academic achievements, projects, and experiences suitably.
·  Align your goals with the program's curriculum, faculty, and resources.
· Explain how your education abroad contributes to your home country's growth and development.
·  Resonates with the immigration officials with a compelling narrative.
·  Adheres to guidelines showcasing professionalism, attention to detail, and respect for the process.
The consequence- is much higher chances of success with your SOP for student visa Australia or SOP for student visa Canada.
Understanding the Visa SOP Framework
At its core, the Visa SOP encapsulates the following elements:
Intent and Purpose: The primary purpose of your SOP for an Australian visa or SOP for a Canada visa is to articulate your reasons for pursuing education in the chosen country. Why did you select Canada or Australia? What academic pursuits are you seeking to fulfill? Your intent should be clear and convincing, reflecting your genuine interest; otherwise, the chances of rejection of your visa are high.
Academic Journey: Your educational history is crucial in demonstrating your suitability for the chosen program. Highlight your academic achievements, projects, and research work and how they have shaped your path to where you are today. Establish a connection or continuity between your previous education and the course you intend to pursue in your SOP for Canada student visa or Australia visa SOP. Do not forget to mention your previous educational institution details and your grades.
Career Goals: Showcase your aspirations beyond academia by pointing out your short-term and long-term goals. How does the chosen program align with your career objectives? What is your vision for your future, and how does this course help achieve it? Explain how the knowledge and experience you gain will contribute to your professional growth in your desired career.
Alignment with the Program: Emphasize how the program you intend to pursue is the perfect fit for your academic and career goals. Describe how the curriculum, resources, faculty, and opportunities offered align with your interests.
Ties to the Country: Immigration authorities seek to understand your commitment to returning to your home country after completing your studies. As far as study visas are concerned, they are temporary permits. Hence, you must establish your intent to return to your home country. Highlight your connections, family, and any other compelling reasons that will bring you back upon graduation.
Sponsorship details:  Essentially, you have to assure officials of your ability to cover your tuition fees, living expenses, and any other associated costs. Showcase your financial stability by detailing the assets that will responsibly sustain you throughout your academic journey. Successfully conveying your strong financial foundation will significantly bolster your case, facilitating a favorable assessment of your eligibility for nationwide entry.
These are the main ingredients of a compelling SOP for Canada student visa or Australia visa. Also, maintain a formal yet confident tone. Do not ignore the formatting details.
And that is how you draft the best visa SOP for student visa Canada and SOP for student visa Australia.
Feeling overwhelmed?
Feeling SOP writing for a visa is complex?
Let Content Euphoria's expert visa SOP writers assist you with your Australia or Canada visa SOP.
With his motto of "Writing Success Stories," Sundeep Mehra founded Content Euphoria. From being a skilled artist to an accomplished engineer, SunDeep's fervor for writing has been channeled into his venture, Content Euphoria.
Content Euphoria, with its team of expert visa SOP writers, promises to deliver the best visa SOP writing services in India. And they have a stellar record of doing so!
Whether your aspirations lead you to prestigious institutions like the University of Toronto, University of British Columbia, McGill University, University of Melbourne, the Australian National University, or any other, Content Euphoria's meticulously tailored visa SOPs are custom-crafted to ensure that you get your visa for the same.
The Content Euphoria Advantage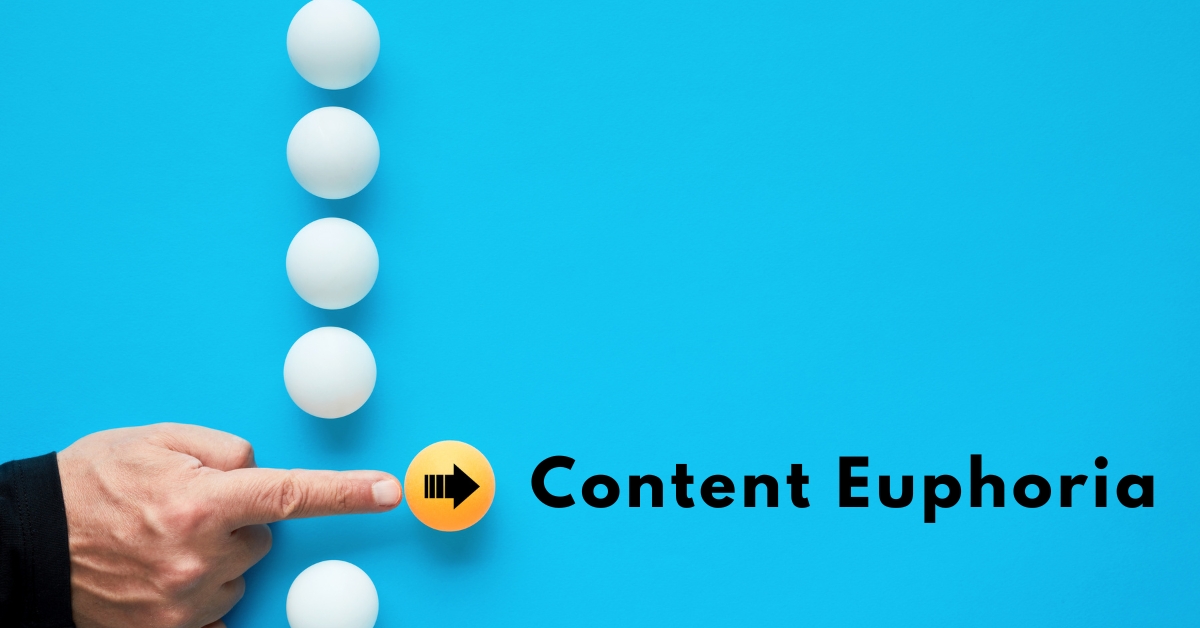 Whether you are looking for
Student visa SOP for Canada and Australia

University essay

Academic SOP

Personal Statement

Letter of Recommendations

Resumes
Content Euphoria is your destination.
But why Content Euphoria?
They're Masters of Their Craft!
Their in-house and freelance experts at Content Euphoria are the best in their field for SOP writing for visas. They approach every task with remarkable competence and infuse authenticity into your visa statement of purpose. No wonder they have a distinguished record of writing successful visa SOPs.
They Craft SOPs with Precision!
The expert SOP writers at Content Euphoria pay meticulous attention to your requirements. They ensure your statement of purpose is a unique reflection of your individuality. Your SOP carries your personal touch, making it distinctively yours.
They can tackle the Toughest Profiles!
Have significant gaps in your education?
Is your background different from your chosen program?
Crafting visa SOPs in such a scenario can be challenging.
But not with the experts at Content Euphoria. They are experts who have successfully handled several such cases. They can ensure how to bridge these gaps and rationalize your academic transitions seamlessly.
They are aware of your precise needs!
The experts at Content Euphoria come with several years of experience. They know exactly what works and what does not.
So, irrespective of your background or chosen course, they can help you with the best possible visa SOP that best meets your unique requirements!
They stay updated with evolving immigration trends!
Immigration is an industry with fast-changing trends and continuous updation in visa processes, requirements, and guidelines. The experts at Content Euphoria remain up-to-date with these trends and information. Hence, they guarantee that every SOP mirrors the latest insights and expectations.
They provide personalised and 100 percent plagiarism-free content!
Copy-pasting from the internet can lead to the rejection of your SOP. Hence, securing a plagiarism-free Statement of Purpose is vital.
Just as your journey is one-of-a-kind, so should your SOP. Your journey in your visa SOP must be eloquently portrayed with distinct words.
As India's premier SOP Writing Counselor, Content Euphoria offers personalised and plagiarism-free SOPs.
Who's India's Leading Visa SOP Writing Counselor in India or World?
He is SunDeep Mehra, Founder, CEO & Creative Director of Content Euphoria.
He is immensely popular among students, subject matter experts, and educational consultancies in India, Canada, Australia, the US, and the UK, and is revered for his expertise.
Whether you seek Academic Writing Services, SOP Writing Services, Resume Writing Services, Content Writing Services, or Higher Education Services for studying abroad, Content Euphoria has become the preferred choice in India and the world over.
Why wait? – Reach out to them today!
Make your Canada and Australia dreams a reality! Get in touch with experts at Content Euphoria now!